Hi, I'm Paul Robinson, an experienced keynote speaker, author, and business strategist.
Unleash human potential. Deliver extra ordinary results.
People are capable of incredible things!!
When you give your team, leaders, and employees the right insights and tools for change; they get to transform their mindset and skill sets.
You can empower your people and nurture them to bring out their best in trusted team environments.
Based on my 20 years of research and learning in the field of leadership, team work, human potential development, and workplace productivity; I am committed to deliver engaging sessions virtually and in person to help your organisation thrive in these challenging times. Contact us on how we can engage your team through world class keynotes, webinars and virtual sessions.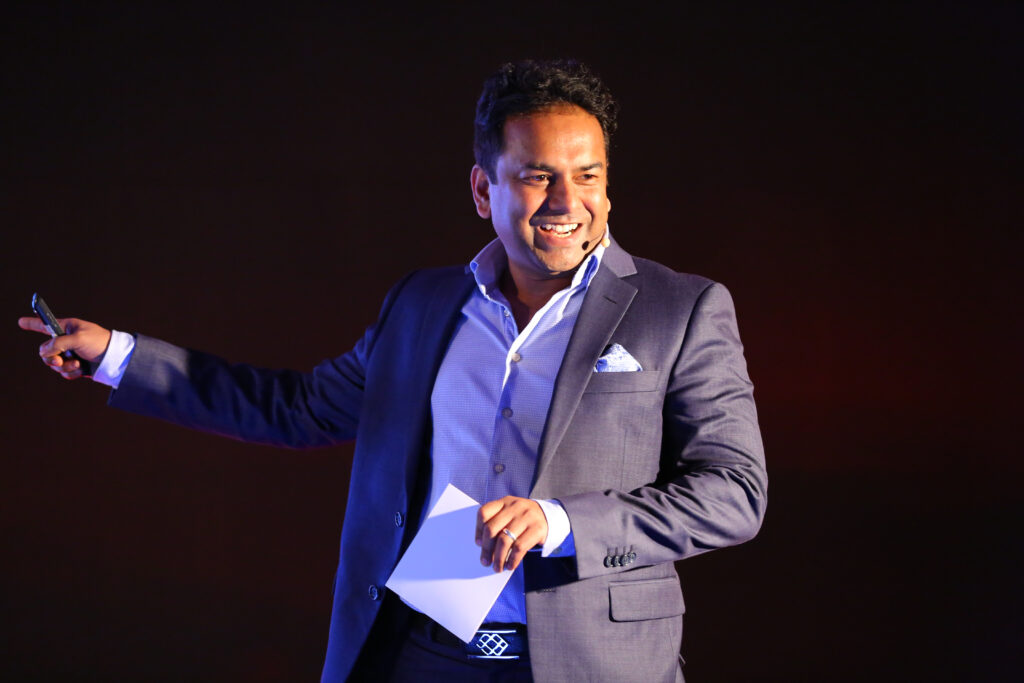 Smart people don't want to be led. they just want to be inspired.

-Paul Robinson
Background
Paul is a serial entrepreneur who started off at the age of 21 building multiple businesses and transforming himself into a motivational speaker, and author of multiple books and audio books in the field of human potential development, psychology and business. He is an avid reader, researcher, and a successful coach and mentor to many business leaders, CEOs, and entrepreneurs. He has been a professional speaker for 14 years and spoken at more than 1000+ podiums, serving over 300+ global clients in 14 countries.
Experience
Paul is a street smart trained salesman and a motivator to his team who sold everything from consumer products, services, concepts and businesses. He is a consultant to 100 plus mid and large sector organisations on people development, L&D, sales & marketing, OD, and leadership effectiveness.
Paul has spoken in more than 30 global summits and conferences as a keynote speaker on the subject of leadership, productivity, culture, collaboration, innovation, change and management. He is popular for creating innovative learning tools like documentaries on multiple subjects.
Keynote Services
Paul has over twenty-five years of practical experience of working with diverse teams. He understands the dysfunctions of a team and the challenges people face in today's changing workplaces. Before engaging with your team, Paul will work with your leadership team to uncover the causes of the lacklustre performance or lack of motivation and will then design a motivational process to address these issues. Just an inspirational talk won't do the magic. Paul will provide you and your team a number of practical tools and techniques, which you can immediately apply in your life or business, to dramatically increase your team's level of inspiration, performance and productivity.
Approach
Our approach is based on "What do they want? Why do they want it? How can we help them meet their needs?" Unlike sticking to set of topics, we design our program completely based on the client needs. The speaker brings in a third party perspective and industry insights, which will help you to approach your challenges differently and meet your goals. Our service model is designed to understand and meet the client goals. For this we become one with their team to understand and help the team to co-create the platform required for the execution. All this is prepared through discussions between the speaker and the client.